Current Season Information
---
Registration will open Feb. 1st
Registration will close Feb. 21st.
Registration will be done through RAMP interactive registration. If you do not have a RAMP account, you will have to create one.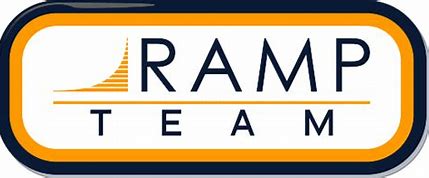 Save the dates:
Central tryouts for "AA" division will be between March 6 to the 10th. Two tryout days for all trying out. And one extra for pitchers and catchers. We will have a U11AA, U13AA, U15AA, and U17AA
If ANY parent is interested in coaching any of the AA teams, please email me, bvsapresident@gmail.com. You will not be left in the dark. We have a coaching director that will help you get all proper certifications which will be paid for by BVSA. We would like coaches to have some involvement with team selection.
Central evaluations for "A" division will be between March 20 to 24th. There will be 2 days of tryouts with an extra day for pitchers and catchers.
Please note: THESE ARE EVALUATIONS. NOT TRYOUTS. TEAMS WILL BE FORMED EVENLY.
---
Softball League play:
Categories are AAA, AA and A (formally known as B). Moving forward participants will be registering as a U11 A, U13 A , etc. For more information on AA please see the news article about the new AA program.
Previously Bonivital had been divided into 2 areas for the purposes of team formation; Bonivital East is made up of players from Southdale, Winakwa, Archwood & Southdale Community centers. Bonivital West consists of players from Greendell, Norberry-Glenlee, Glenwood, Windsor & Dakota community centers. This season there is no longer Bonivital East and West. We are all Bonivital.
The full schedule for the Bonivital A ball teams will be found on the Capital Region Softball League
website once it is complete.
Softball regular season usually starts at the beginning of May and finishes at the end of June. Provincials are usually in July.
Both males and females at birth can start playing at the age of 3. At or before the age of 9, all gender identities can
move over to baseball. In addition to those born female, all participants who identify as female or nonbinary may choose to continue with softball.
League games, practices and all tournaments are subject to information from Softball
Manitoba and directives from the Province of Manitoba.
---
Equipment
Every player requires a softball glove, a batting helmet with a cage and a pair of running
shoes.

U11 to U15 players and all pitchers are required to wear a fielding mask. U17 pitchers must use a mask as well.
Fielding masks are available for purchase at your local sporting goods store.
Optional equipment includes a softball bat, batting gloves and cleats.
Jerseys will be provided. Please email bvsapresident@gmail.com if you require assistance.
Refunds
Regular Refund Policy
Please direct refund requests to bvsapresident@gmail.com
Any equipment and uniforms belonging to BVSA must be returned prior to the refund being issued.
There could be various reasons why families may request a refund of their registration fees. Outlined below are some guidelines pertaining to when a refund would be issued.
Full Refund
1.
Player cannot be placed on a team within BVSA boundaries.
2.
Player has a medical condition and has been advised by a Medical Practitioner not to play (Player has not played any games).
Pro-rated Refunds may be issued based on the time of request
1.
Prior to team formations (usually last week of March) 100% will be refunded less an admin fee of $25.
2.
After team formations, but before the first scheduled game (usually beginning of May), 75% will be refunded less an admin fee of $25.
Once league games begin, no refund will be issued.
Extenuating circumstances not mentioned above may arise wherein a parent/guardian may request a refund of the registration fee. It is best to deal with these situations on a case-by-case basis considering the facts of each situation to come to a mutually satisfactory agreement for all parties involved.
COVID-19 Refund Policy:
Our first priority is the health and safety of the athletes, coaches, volunteers, and our
community. We will continue to follow the guidance provided by the Province of
Manitoba Public Health Orders and Softball Manitoba.
If the upcoming season is cancelled prior to starting, a full refund will be granted to
all players.
If the season is cancelled midway through the season, a refund will be granted of
fees paid to Bonivital Softball Association less costs already incurred by Bonivital. These may include Softball
Manitoba fees, City Field fees, Umpire fees, Sanitizing items, Community Club fees and
Admin fees.