U17AA Bolts Capture Provincial Silver
---
---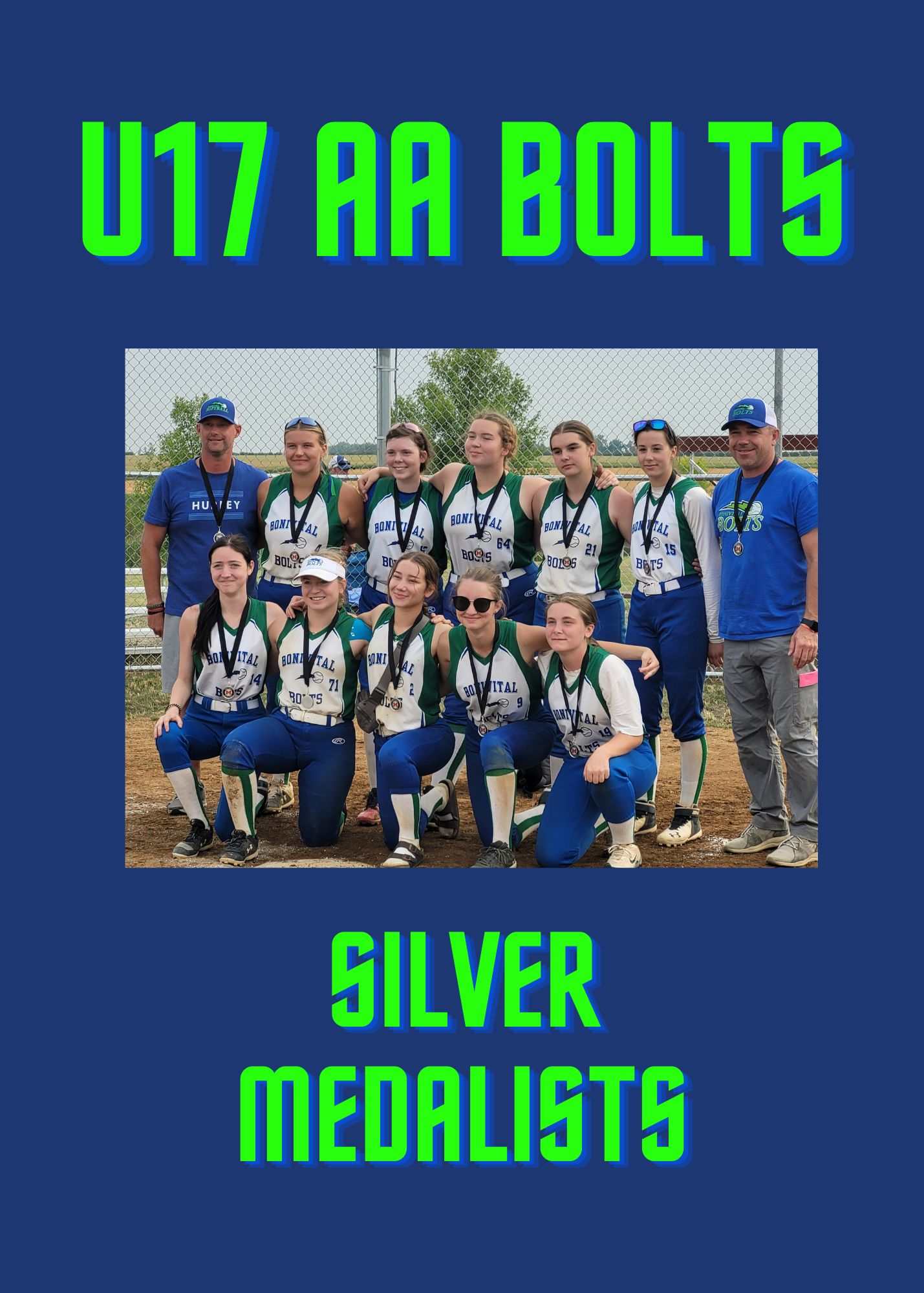 ---
Congratulations to Bonivital U17AA Bolts who had an outstanding weekend of great softball. The Bolts finished 4th in their round robin pool to advance to the semi finals on Sunday. They first had to face the Brandon Heat who had gone undefeated in round robin play. The Bolts commanded the game and beat the Heat 10-2. They then had to face the Eastman Blaze who were the winners of the AA Showcase weekend. The Bolts struggled having be down 15-2 at one point, but rallied back to take the game all the way to the 7th inning, where the final score was 15-9.
Congratulations to Coach Mike and Coach Ryan who led the team to this silver medal victory in what is Bonivital's first ever AA appearance.
The U13 AA Bolts and the U15 AA Bolts have their provincial playoffs August 25 to 27 in Brandon. Let's all cheer them on and show our support.
Best of luck to both teams.