AA Program Information
---
---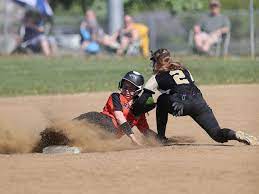 ---
AA Category
---
Softball Manitoba has approved the restructuring of the minor division by adding the AA category.
The three categories that now exist are:
A (community level -formerly referred to as B)
AA (regional teams)
AAA (high performance - formerly referred to as A)
The 'AA' category is a development program to bridge the skill gap between the 'A' and 'AAA' categories. The vision is a competitive program viewed as a support system for 'AAA' organizations to maintain athlete numbers for their programs. To protect the grassroots 'A' level of softball, all 'AA' players must register and play 'A' level softball in order to be eligible, and play will be restricted to a specific night and/or specific weekends between May 1 and the end of the specific age category 'A' provincial. This will ensure 'A' programs are not hampered.
U13 U15 U17 'AA' Categories will be run under the guidance of each region's 'AAA' organization.
The number of 'AA' teams in each U13 U15 U17 category will be restricted to a maximum of 3 from each 'AAA' region. 'AAA' organizations will oversee the 'AA' program in their region and be responsible to submit teams and rosters to Softball Manitoba. Overseeing will ensure that there is a process to select coaches, arrange tryouts, select athletes, and determine the number of teams registered based on athlete numbers at the tryout with the team's ability to compete in mind. The 'AAA' organization is the stable and sustainable entity affiliated with each region and is the benefactor of the 'AA' softball program.
This is a development program and age advancement will not occur. There will be no displacement of a player from their age eligible category by an age-advanced athlete. If the need to age advance an athlete exists, it would occur from the 'A' to the 'AAA' program. Under extenuating circumstances only, a region may be exempt from the age advancement policy in order to form a single team in an age category, subject to the approval of the Softball Manitoba Board. No displacement of an eligible athlete and formation of only one team at that particular age category are requirements to access the exemption.
Team Registration - all 'AA' team (9 player minimum) rosters (players, coaches, manager) must be submitted to the Softball Manitoba office by May 20 for the upcoming season. Electronic copies will only be accepted.
AA Softball Regional Tryouts - May 20-23, 2022 (unless stated otherwise by Region)
if preferred, regions are able to host gym session tryouts before the start of softball season May 1.
AA Softball Roster submission to Softball Manitoba - May 26, 2022
For further questions regarding Softball Manitoba's AA Category please contact Executive Director Don Klym at 204-925-5674 or via email at executivedirector@softball.mb.ca
2022 MINOR DIVISION 'AA' SHOWCASE WEEKENDS - PROPOSED DATES
2022 MINOR DIVISION 'AA' PROVINCIAL CHAMPIONSHIPS - PROPOSED DATES